My House Is Being Foreclosed. What Can I Do?
My House Is Being Foreclosed. What Can I Do?
If you are behind on your mortgage payments, your lender can try to take your home back by foreclosure. This means the lender sues you in court. The court can order that your home be turned over to the lender or that it be sold to pay the mortgage. This guide tells you what you can do to try to prevent the loss of your home through foreclosure.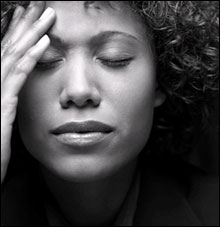 Things To Do... If You Are Facing Foreclosure
1. Talk to your lender right away. Do not ignore the problem.
Don't wait for a foreclosure to start. Talk to your lender as soon as you know you are having problems paying your mortgage. Once a lender starts a foreclosure case in court, it will cost you more to save your home. Depending on how bad your problem is, you may be able to work out a payment plan or a mortgage modification that will avoid foreclosure.
2. Call the Mortgage Foreclosure Assistance Hotline at 1-877-472-8313.

The Foreclosure Assistance Hotline can answer some of your questions and will send you written materials. The Hotline will not help you negotiate with the lender, but it is a good starting point. It is always a good idea to call the Hotline. The sooner you call, the better!
3. Talk to a free HUD approved housing counselor.
A HUD-approved housing counselor can work with you for free to help you determine if you are eligible and help you apply for these programs.
You can get a referral to a free HUD-approved housing counselor by calling 211 Infoline (24 hours a day, 7 days a week). The 211 hotline can also give you referrals for help with utilities, food, emergency shelter and many other issues.
You can also find a HUD-approved housing counselor on page 11 of this pamphlet or on HUD's website: www.hud.gov/offices/hsg/sfh/hcc/hcs.cfm.
Unless you are very sure of whom you are dealing with, only go to a HUD-approved housing counselor. It is always a good idea to contact a HUD-approved housing counselor. The sooner you do this, the better.
4. Find out about programs available to people facing foreclosure in Connecticut.
There are many different programs to help homeowners. See below for a list of foreclosure assistance programs.
5. Get legal advice.
You may be able to get legal assistance at no charge. Lawyers who volunteer with the Pro Bono Foreclosure Panel advise, and sometimes represent, low-income homeowners in danger of foreclosure. To see if you can get this help, call Statewide Legal Services at 1-800-453-3320 or 860-344-0380.
Warning: Be careful of advertisements or scammers who claim they can "save" your home from foreclosure. Work only through a HUD-approved counselor.
6. Report predatory lending to the Connecticut Attorney General at 860-808-5318.
If you think the lender misled you when you got the mortgage or tricked you into a mortgage that you cannot afford, call the Attorney General's Office. They may be able to take action against the lender.
Things To Do... If You Received Court Papers

If you have not already done so, call the programs listed below NOW. Talk to a housing counselor or lawyer right away. Also see our list of housing counselors.
A foreclosure starts when you are served with court papers. These papers will include the following:
Summons
Complaint
Notice of the Foreclosure Mediation Program
Form for mediation
1. File an Appearance (JD-CL-12) form.
You can get an Appearance (JD-CL-12) form from the court clerk or online at http://www.jud.ct.gov/webforms/forms/cl012.pdf. Fill it out and return it to the court.
2. File your Mediation Certificate.
The Foreclosure Mediation Program is mandatory and a mediation will be scheduled if:
a mortgage foreclosure action has been brought against you,
you own the home and live in it, and
it is a one- to four-family building.
What Is The Foreclosure Mediation Program?
The Foreclosure Mediation Program tries to work out an agreement between you and your lender that lets you keep your home. In mediation, an impartial person (the mediator) meets with you and your lender to help resolve the problem. Mediators work for the court. There is no charge for mediation.
To apply for foreclosure mediation:
Fill out the Foreclosure Mediation Certificate (JD-CV-108) form that is attached to the foreclosure papers.
Fill out an Appearance (JD-CL-12).
Mail or take the forms to the court clerk. The clerk must receive the papers no later than 15 days after the return date. The return date is on the top right of the Summons.
Note: Forms are also available at the court clerk's office.
3. File an Answer (JD-CV-106) to the foreclosure complaint.
You must file an Answer (JD-CV-106) to protect yourself from having a default judgment entered against you. It is especially important to file an Answer (JD-CV-106) if you cannot work out an agreement in mediation. If possible, talk to a lawyer before you file. If you don't have a lawyer, call Statewide Legal Services. You can get an Answer (JD-CV-106) form online. Use the "Special Defenses" section on the form to explain why the court should let you keep your home.
Programs Available To Connecticut Homeowners Facing Foreclosure
Federal Programs
There are many federal programs available to people facing foreclosure. The federal programs are called The Making Home Affordable Programs. You can find out more information about these programs by calling 1-888-995-HOPE (4673) or at http://www.MakingHomeAffordable.gov or by calling a HUD-certified housing counselor. The federal programs are:
Home Affordable Modification program (HAMP)
HAMP reduces a homeowner's monthly mortgage payment to 31 percent of their verified gross (pre-tax) income to make their payments more affordable. Homeowners get a trial period to show that they can make the lower payments. If successful, the payment will change permanently.
To qualify for HAMP, you must:
Own a one- to four-unit home that is your primary residence;
Have received your mortgage on or before January 1, 2009; and
Have a mortgage payment (including principal, interest, taxes, insurance, and homeowners association dues) that is more than 31 % of your gross (pre-tax) monthly income; and
For every month a homeowner makes a payment on their permanent modification on time, they can accrue an incentive of $1,000 each year to reduce the amount of principal they owe, up to $5,000.
The Making Home Affordable Programs can also help eligible homeowners who
are having problems making their mortgage payment because they have a second mortgage on the home;
are current on the mortgage but cannot refinance to a lower rate because of a decrease in the equity in their home;
are unemployed;
are "underwater" on their mortgage (i.e., owe more than the house is worth).
Home Affordable Foreclosure Alternatives Program (HAFA)
This program helps homeowners who request a short sale or deed-in-lieu of foreclosure. Under this program, a homeowner can receive $3,000 to help with relocation costs after a successful short sale closing or deed-in-lieu. If there are liens in addition to the first mortgage, the borrower must obtain lien releases from those creditors. Under HAFA, homeowners can receive up to $6,000 of assistance to release those liens.
Emergency Homeowners Loan Program (E-Help)
This program provides help for up to 24 months to homeowners who
are at risk of foreclosure (three months behind on their mortgage payments)
were able to afford their mortgage payment at the time they got their loan; and
have seen their income drop 15% because of involuntary unemployment, underemployment, or a medical condition.
State Programs
There are also state programs available to people facing foreclosure. You can access State programs through the Connecticut Housing Finance Authority (CHFA) at 1-877-571-2432 or 860-571-3500 or at www.chfa.org. The state programs are:
Emergency Mortgage Assistance Program (EMAP): EMAP can help you get caught up on your overdue payments ("arrearages") and help with your mortgage payments for up to five years. But there must be reason to believe that you can afford your mortgage (or to refinance into a lower rate mortgage) when EMAP stops helping you pay.
If you have lost your job, EMAP may be able to help you pay your mortgage while you find another job.
If you are trying to refinance, EMAP may be able to help you keep up to date on payments until you can find a new mortgage.
Your lender must send you a notice about this program before starting a foreclosure action against you.
You should apply for EMAP as soon as possible after you get the notice about the EMAP program. DON'T WAIT. The sooner you act, the better.
HERO: This program is for homeowners who owe more on the mortgage than the home is worth. CHFA can bargain with your lender to pay off your mortgage. Then CHFA can refinance you into a less expensive mortgage. You must be able to afford the new CHFA mortgage.
HERO EXPANSION: This program allows eligible borrowers to refinance their mortgages through CHFA. In addition, an eligible homeowner may purchase another home available because of foreclosure, deed in lieu, short sale, or abandonment. Participants must live in the newly purchased home for at least five years. They can keep and rent out their current house.
CT FAMLIES: The CT FAMLIES program can help refinance your mortgage. You have to show you can afford a fixed-rate mortgage, and you must have a good record in making mortgage payments (except for the new higher interest rate). This program is for homeowners who have either:
an Adjustable Rate Mortgage ("ARM") with an interest rate that has gone up or is about to go up, or
a high fixed-rate mortgage and are up to date on mortgage payments.
HUD-Approved Housing Counselors
Bridgeport
Affordable Housing Centers of America, 203-366-4180
Bridgeport Neighborhood Trust, 203-332-7977 x308
East Hartford
Financial Counselors of America, 860-986-7470, Connecticut Branch (Toll Free), 877-475-4238
Money Management, 800-850-2227
International East Hartford, 800-308-2227
Hartford
Christian Activities Council, 860-527-9860
Co-Opportunity, 860-236-3617 x101
Community Renewal Team, Inc., 860-560-5600
Hartford Areas Rally Together, 860-525-3449 x102
Housing Education Resource Center, 860-296-4242
Mutual Housing Association of Greater Hartford, Inc., 860-296-1797
Urban League of Greater Hartford, Inc.860-527-0147 x283
Milford
Money Management International Milford, 800-308-2227
New Britain
Neighborhood Housing Services of New Britain, Inc., 860-224-2433
New Haven
Greater New Haven Community Loan Fund, 203-624-7406
Mutual Housing of South Central CT, Inc.//Neighborworks, 203-562-4514 x12, 800-562-7517
New Horizons NACA (Neighborhood Assistance Corporation of America), 203-562-6220, 888-297-5568
Neighborhood Housing Services of New Haven, 203-562-0598 x26
New London
Opportunities Industrialization Center of New London County, Inc., 860-447-1731 x307
Norwich
Catholic Charities, 860-889-8346 x271
Rocky Hill
Connecticut Housing Finance Agency, 860-571-4396
Stamford
Housing Development Fund, Inc., 203-969-1830
Urban League of South Western CT, 203-327-5810 x108
Waterbury
Neighborhood Housing Services of Waterbury, Inc., 203-753-1896 x14
TIPS: How to Make Foreclosure Mediation Work for You
Talk to a Housing Counselor or lawyer before you ask for mediation. If you don't have a lawyer, call Statewide Legal Services.
A counselor or lawyer may be able to:
help you in other negotiations with the lender, and
advise you about filing your application for mediation
Apply before the deadline. Mediation is now mandatory if you file an Appearance (JD-CL-12) in the case and your case qualifies. You should file the Mediation Certificate and your Appearance (JD-CL-12) no later than 15 days after the return date. The return date is on the top right of the Summons. Don't miss this deadline.
Take a lawyer with you to mediation if you have one.
If you want to keep your home, don't agree to move out in mediation. No one can make you sign an agreement that you don't like. If you can't work out a satisfactory agreement, ask to be heard by the judge.
Know the limits of mediation. The mediator can't make the lender agree to anything but may be able to convince the lender to be more flexible. You have the right to be heard by the judge if you're not satisfied with the mediation.
This pamphlet was produced by the Legal Assistance Resource Center of CT in cooperation with Connecticut Legal Services, Greater Hartford Legal Aid, New Haven Legal Assistance Association, and Statewide Legal Services.
The information in this pamphlet is based on laws in CT as of January 2011. We hope that the information is helpful. It is not intended as legal advice for an individual situation. If you need further help and have not done so already, please call Statewide Legal Services (see above) or contact an attorney.
For more information, contact:
Statewide Legal Services: 860-344-0380 (Central CT & Middletown) or 1-800-453-3320 (all other regions).
Not from Connecticut?
Most of the information on this web site is for Connecticut residents only. Visit LawHelp.org to find a legal services program and/or a legal information web site in your area.