When:
Every Tuesday, 4:00-6:00 p.m. at the Hartford Public Library, downtown.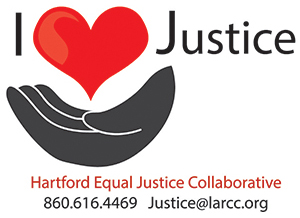 What? We provide free legal workshops and one-on-one legal information to the community and service agencies. Contact us if you have a question, want to schedule a free legal workshop for your group, or want meet with us individually.

Who Is It For? Anyone who needs legal information.
*Sponsored by a grant through the Hartford Foundation for Public Giving.