Main Content
Coronavirus: Get legal information about court access, school, work, benefits, housing, and more during the COVID-19 crisis. Visit www.ctlawhelp.org/coronavirus.
Legal Aid News and Events
Looking for a list of all legal aid booklets? Click this link or scroll to the bottom of any page on this site and look for the PDF symbol:

Job Opening: Health Equity Advocacy Fellow with Focus on Medicaid Advocacy
Job Opening: Connecticut Veterans Legal Center
Job Opening: Community Organizer, CLS Bridgeport
Former A.G. Holder issues call to action at Legal Aid fundraiser
CT Mirror, 7/18/9
CLS Announces New Litigation and Advocacy Director
CLS Announces New Deputy Director
Protest puts pressure on New Haven for more affordable housing
New Haven Register
Housing Activists Press Task Force For Transparency
New Haven Independent
Connecticut Is In Crisis — And Its Troubles Are Hardly Unique
Huffington Post
Children Held In Connecticut After Being Separated From Their Parents Reunited With Families
Hartford Courant
Judge Rules Separation of Immigrant Children Living in Connecticut From Their Parents Is Unconstitutional
Hartford Courant
Federal judge declares separation of children from parents at border unconstitutional
CT Mirror
Job Opportunity: Grant Developer, Statewide Legal Services
2nd Child Poisoned; Where's The City?
New Haven Independent
Advocates for the Poor Push for Health Insurance Coverage
CT News Junkie
Connecticut Bar Foundation's James W. Cooper Fellows Annual Legal Services Leadership Award for this year went to Raphael L. Podolsky. Attorney Podolsky , formerly of LARCC and now CLS, received this heartfelt award from the Connecticut Bar Foundation in recognition of his over 40 years of significant contributions to legislative and litigation reform in ensuring access to justice for individuals and communities in need of economic safety nets, access to the courts and to a fair, democratic system of due process for all.
Raising the Minimum Wage in Connecticut
Policy Solutions for Low-Wage Workers
New Haven Legal Assistance
Jobs and Internships/National Disability Rights Network
Congratulations to Shelley White for being selected by the Connecticut Bar Association to receive their Charles J. Parker Legal Services Award at their upcoming awards ceremony!
Legal notice about settlement of GHLA's class action lawsuit that requires DSS to process Food Stamp applications on time: English | Spanish | Settlement agreement
Statewide Legal Services of Connecticut receives the Connecticut Hispanic Bar Association's 2016 Community Service Award
ErasURecord.ctlegal.org
A juvenile record can be a barrier to employment, education, and housing. Luckily, juvenile records can be erased through the erasure process. However, while the majority of juvenile records can be erased, few people know about or take advantage of the opportunity. This website seeks to clarify juvenile erasure, with the hope of more people getting their records erased!

Statewide Legal Services of Connecticut, Inc. is proud to announce Project Manager, Attorney Sandra San Emeterio, has been named an American Bar Association Young Lawyers Division "On the Rise – Top 40 Young Lawyers" 2016 Honoree.
The Annual award provides national recognition for ABA young lawyer members who exemplify a broad range of high achievement, innovation, vision, leadership, and legal and community service. Read full announcement.
One More Way the Courts Aren't Working for the Poor
The Nation, 5/16/2016


Judicial Branch

SSA Offices

Research

Calculators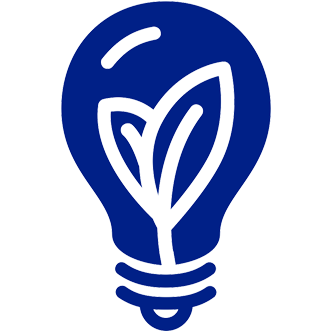 Resources