Main Content
Here are some booklets about dating violence and statuatory rape for teens.
Teen Dating Violence: Is Love Supposed to Hurt Me?
Are you in a relationship with someone who tries to control you, stalks you, threatens you or physically hurts you?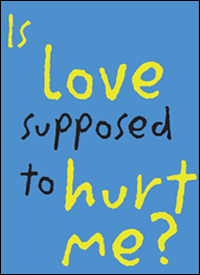 What is statutory rape?
Statutory rape is a crime called sexual assault.