Main Content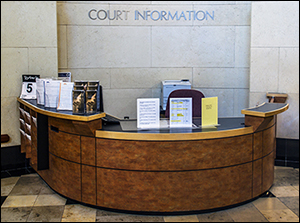 If you weren't paid for time you spent working, you can use this guide to take an employer to Small Claims Court. We also have a guide to help you file a complaint with the Connecticut Labor Department. This video can give you information to help you decide which of these two methods might work best for you.
The first thing you should do is ask your employer for your back pay.
If you are still not paid, try to talk to a lawyer as soon as possible. If you have very low income and need legal help, call Statewide Legal Services at 860-344-0380 (Central CT) or 1-800-453-3320 (all other areas in Connecticut).
Important: There are time limits on how long you can wait to try to get back your unpaid wages, so try to get legal advice or take legal action right away.
This video explains every Connecticut worker's wage rights.
Taking an employer to small claims court...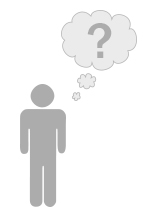 Pros:
Small claims cases often move faster than labor department investigations.
The court might order the employer to pay you for the court fee that you'll have to pay when you start your case.
You can ask for "double damages," which means the employer must pay you twice the amount that they owe you.
Cons:
There are more steps to filing a small claims case, including going to a court hearing.
You will have to pay a court filing fee. (But if you have low income, you can ask the court to let you not pay the fee.)
You can only sue for up to $5,000, even if you are owed more than $5,000.
If you win the case and the employer does not pay you, there are more steps you will have to take to get your money.
If you decide to take the employer to Small Claims Court, this class can help you. Or you can file a complaint with the Connecticut Department of Labor. Read our step-by-step guide to filing a complaint with the Connecticut Department of Labor.
Steps 1 and 2: Track your hours and write a letter to the employer
First, write down the days and hours that you worked and were not paid correctly.
Then write a letter to the employer demanding that they pay you the money they owe you.
You can use this letter sample to write a letter.
Or you can take our guided interview, which will ask you some questions and write the letter for you.
Sign your letter and mail it to the employer. Don't forget to keep a copy for yourself. If you still haven't gotten your money after you send the letter, go to Step 3.
3. Get ready to start your small claims case
4. Fill out the court forms
5. Send the paperwork to the employer
Send copies of the paperwork (the Small Claims Writ and Notice of Suit) to the employer (this is also called "service" or "serving the employer"). You should get a receipt from the post office or use their Delivery Confirmation service to prove that you sent the paperwork. If you're not sure how to do this, go to the post office and talk to someone who works there. Or visit this page on the U.S. Post Office website.
6. Give your paperwork to the court
7. Get ready for your court hearing
You will get a notice in the mail with your court date. If you sign up for an account with this website, you can use the link to the left to send yourself a reminder about your court date. Don't only rely only on our reminders, though. It's still important to write it on a calendar, set a reminder on your phone, or ask someone to help you remember.
Watch this video to learn what to expect at your court hearing.


Going to court can be stressful. This video will cover everything you need to know about getting ready for a court hearing, including what to wear, who to bring with you, what happens when you see the judge, meeting with a mediator, and more. We hope that you'll feel more at ease and prepared after you watch this video.