Main Content
Should you be getting SNAP (food stamps)?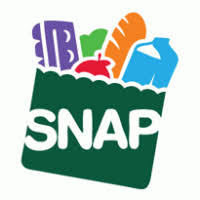 Check the income limits below!
Most people with total income under 130% of the poverty level are eligible for some SNAP benefits. Some people under 185% are eligible.
If you might be eligible, apply at the CT Department of Social Services (DSS). To apply:

go online at www.connect.ct.gov; or
go to a DSS office to fill out the paperwork (call 2-1-1 or go to https://www.211ct.org/ for the DSS office nearest you); or
call DSS for an application or if you need help applying: 1-855-626-6632.

If you give DSS the information it needs, you should get a decision by 60 days from the day you give DSS your name, address and signature on an application form. You should get a decision in 7 days if you are homeless or you have very low-income.
Complete the DSS redetermination papers on time. If not, you will lose your SNAP!
If your income goes over 130% in a month, report it to DSS right away!
If you have problems getting SNAP, call Statewide Legal Services at 1-800-453-3320 or apply online from a desktop computer for help from SLS at http://slsct.org.
Income Guidelines
If your household's gross monthly income (your paycheck before taxes are taken out and any other money) fits into the chart below, apply for SNAP. You can find your estimated SNAP amount, and no/low-cost food information, at http://www.endhungerct.org.
| | | |
| --- | --- | --- |
| Household Size | 130% Monthly income | 185% Monthly income |
| 1 | $1,307 | $1,860 |
| 2 | $1,760 | $2,504 |
| 3 | $2,213 | $3,149 |
| 4 | $2,665 | $3,793 |
| 5 | $3,118 | $4,437 |
| 6 | $3,571 | $5,082 |
| 7 | $4,024 | $5,726 |
| | Each add'l member: $453 | Each add'l member: $645 |