Appealing an Unemployment Decision to Superior Court
Appealing an Unemployment Decision to Superior Court
If the Connecticut Department of Labor Board of Review made a decision about your unemployment case and you think their decision was wrong, you may be able to appeal to Connecticut's Superior Court. An appeal is when you ask the court to look at your case again.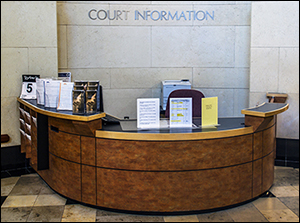 You should talk with a lawyer about this process if you can. If you have very low income, you may be able to get free legal aid. Call Statewide Legal Services at 860-344-0380 (Central CT and Middletown) or 1-800-453-3320 (all other areas in Connecticut).
If you can't afford a lawyer, we have created an online class that can help you represent yourself in court.