Main Content
Legal Aid News and Events Archive
Legal Services Advocacy

Briefings
LearnTheLaw.org Innovations Serve Users Nationwide
LSC's Tech Download, May 2016
Federal Housing Officials Warn Against Blanket Bans of Ex-Offenders
NY Times, 1/4/2016
Connecticut Medicaid: Don't mess with what's working
New Haven Register, 11/22/15
New Video Games Teaches Ins and Outs of Court
NBC Connecticut, 8/21/2015
Supreme Court housing decision will ensure equal opportunities
CTViewpoints.com, 7/7/2015
Job openings at Statewide Legal Services: Development Manager
Not just fun and games: Lawyers and the public learn via gamification
American Bar Assocation, November-December 2014
Congratulations to Cecil Thomas of GHLA and Nieka Thompson of CLS for being named New Leaders in the Law!
Virtual Court: Video Game Could Help Litigants Who Don't Have A Lawyer
The Hartford Courant, September 16, 2014
Suit: Fat City owner attacked former worker seeking overtime pay
Middletown Press, 7/22/2014
Malloy Vetoes Fair Hearing & Neighborhood Assistance Bills
CTNewsJunkie.com
Hispanos serán compensados tras ser acosados por la policía
http://nuevayork.univision.com
Legislators say DSS hearing rules must change for 'fundamental fairness'
CTMirror.org, 6/5/14
Malloy Pitches Legal-Aid Lifeline
New Haven Independent, 4/18/2014
Disabled Question Department's Policy on Custom Wheelchairs
CT News Junkie, 4/1/2014
Domestic Workers Need Wage, Rules Rights
Hartford Courant, 3/25/2014
Conn. utilities claim fraud in no-shut-off program
Record Journal, 3/15/2014
Privacy for Pardons Applicants
The Courant, 3/7/14
Honesty On Hunger
http://c-hit.org
CT Alliance for Basic Human Needs Briefing on Department of Social Services Processing Delays Followed by Commissioner Bremby's Response
CT-n.com
DSS Problems Hurting Clients
Hartford Courant, 12/14/13
Recipients Of State Benefits Complain About Delays
Hartford Courant, 12/11/13
Clients Call For Better Service, DSS Says It's Listening
CTNewsJunkie.com, 12/11/13
Access Health data shows early Obamacare customers are older and choosing Anthem
CTMirror.org, 10/17/2013
Notice of Intent to Amend Child Support and Arrearage Guidelines Regulations
Lawyers of Sound Mind?
New York Times, 8/5/2013
State education board to review Achievement First's discipline policies
CT Mirror, 6/12/2013
Achievement First Pledges To Do Better With Disabled StudentsHartford Courant, 6/11/2013
Medicaid Math: Does The State Have Enough Workers
CTNewsJunkie.com, 5/28/2013
Judge Orders State To Do Better On Food Stamp Applications
CTNewsJunkie.com, 5/15/2013
The Long Wait for Wage Protections
April 30, 2013
Attorney Cecil J. Thomas of Greater Hartford Legal Aid, Inc. receives the Judge Maxwell Heiman Memorial Award
LSC, White House Co-Host Forum on Increasing Access to Justice
HUSKY Change Would Put Poor Parents' Health Care At Risk
Hartford Courant, 3/22/2013
Budget panel likely to balk at Malloy's plan to restrict watchdog agencies
CTMirror.org, 3/22/2013
Right to Lawyer Can Be Empty Promise for Poor
New York Times, 3/15/2013
Pew Internet Project Report: Teens and Technology 2013
Navigating Justice: Self-Help Resources, Access To Justice, And Whose Job Is It Anyway?
Mississippi Law Journal
Social Services Department Moves Slowly Into Digital Age
CT News Junkie, 3/12/13
HUSKY Parent Says Malloy's Health Care Changes Will Be Painful
CT News Junkie, 2/27/12
Prison and the Poverty Trap
New York Times, 2/19/2013
Hospital, Medicaid Cuts Promise Pain
CTNewsJunkie.com, 2/6/2013
Rep. Marcia Fudge to be top Democrat on subcommittee that oversees food stamps
The Plain Dealer, 1/22/13
Report Finds 45 Percent Jump In Poverty
CTNewsJunkie.com, 1/25/2013
New Report Finds Poverty Is On The Rise
CTNewsJunkie.com, 1/15/2013
Policy Brief: Low-Income Working Families: The Growing Economic Gap
The Working Poor Families Project, Winter 2012-2013
In Connecticut, Two Sides Of A Deep Economic Divide
NPR.org, 1/17/2013
Worrying About Electronic Benefits Deadline? Don't
New York Times, 1/10/2013
Gov. Malloy Names Members of Sandy Hook Advisory Commission
Note that Atty. Kathy Flaherty of SLS is a member of this committee.
Free Legal Advice - But Does it Work?
Boston Globe, 12/23/2012
Report: Income Gap Widens
CTNewsJunkie.com, 11/15/2012
Pulling Apart: Connecticut Income Inequality 1977 to Present
Connecticut Voices for Children, 11/2012
Connecticut Law Tribune New Leaders in the Law 2012 Yearbook (See Alexis Smith, New Haven Legal Assistance, on page 44 and Margaret Middleton, Connecticut Veterans Legal Center, on page 31.)
Hartford Schools, Police Sign Agreement To Curb Student Arrests
Hartford Courant, 11/2/2012
Attorneys Seek Injunction to Stop Medicaid Eligibility Changes
CTMirror.org, 10/18/2012
A Risky Lifeline for the Elderly Is Costing Some Their Homes
New York Times, 10/14/2012
Census Bureau Releases 2011 Poverty Data--Downward Trends Continue
The Shriver Brief, 9/13/2012
In-House Pro Bono in Connecticut Steps Forward
Pro Bono Institute, 9/7/2012
How I Helped Create A Flawed Mental Health System That's Failed Millions—And My Son
A former state legislator experiences firsthand the devastating consequences of past policy mistakes—and imagines what he'd do differently now.
HealthAffairs.org
Urban Poor Can Overcome Digital Divide
New Haven Register, 8/28/2012
Door Opens For "Dreamers"
New Haven Independent, 8/9/2012
Federal Suit Alleges Section 8 Housing Discrimination
Hartford Courant, 8/1/2012
Gallo retains fire for social issues
HartfordBusiness.com, 7/16/2012
Health Care Advocates Take Complaint Directly To Feds
CT News Junkie, 7/2/2012
Habitat Hails New Houses in the Hill
New Haven Independent, 6/18/2012
Legal Help for the Poor in 'State of Crisis'
National Public Radio, 6/15/2012
From Jail To Honor Roll, Hartford High Graduate Took Hard Road To College
Hartford Courant, 6/14/2012
DSS Computer System is Back Up
CT News Junkie, 5/25/2012
Backward on Domestic Violence
New York Times, 5/13/2012
Unemployment Benefits End for 11,000
CT Mirror, 5/14/2012
Video: Legal Advisor to U.S. State Dept. Harold Koh on how access to justice contributes to the rule of law.
White House Forum on the State of Civil Legal Assistance, 4/17/2012
How the poor cope with crisis
Poverty Matters Blog, 4/18/2012
Antipoverty Tax Program Offers Relief, Though Often Temporary
New York Times, 4/17/2012
A Racial Divide in School Discipline
Connecticut Post, 5/8/2012
$9G grant doubles fresh food SNAP value
New Haven Register, 5/4/2012
Running Column: Finally, lawyers providing a good service
Stamford Advocate, 4/27/2012
Drained Legal Aid Fund Needs Cash Infusion
Hartford Courant, 4/20/2012
No Savings Are Found From Welfare Drug Tests
New York Times, 4/17/12
Welfare Limits Left Poor Adrift as Recession Hit
New York Times, 4/7/2012
Expelled Students Are More Likely to Drop Out, Get Arrested
Hartford Courant, 4/7/2012

This Job Sucks: Vacuum Case Class Action Granted
New Haven Independent, 3/28/2012
Ex-Kirby Employees Can Join Suit
The Day, 3/28/2012
State Supreme Court Holds Lawyers, Conservators Accountable in Probate Cases
Hartford Courant, 3/23/2012
Disabled Woman Fights Eviction Over 3-Pound Dog
Hartford Courant, 3/2/2012
What Did Congress Do to Combat Poverty in 2011?
The Shriver Brief, 2/23/2012
Sewage In Mobile Home Leads To Huge Court Award For Disabled Resident
Hartford Courant, 2/21/2012
Legal Aid Group Faces Steep Funding Cuts
NBC Connecticut, 2/10/12
Mortgage Abuse Settlement With Giant Banks Means Nearly $200M For Connecticut
Hartford Courant, 2/9/12
Magnets And Choice Can Close Education Gap
Hartford Courant, 2/5/2012
Rocco's Owner Spared Prison In "Slavery" Case
New Haven Independent, 2/2/12
Too Many Danbury Residents Still Face Daily Struggles
News Times, 1/25/2012
State Sued Over Delays In Medical Care For Thousands Of Poor Patients
Hartford Courant, 1/9/2012
Class Action Alleges DSS Can't Process Medicaid Apps In Timely Manner
CT News Junkie, 1/9/2012
Lawsuit: DSS understaffing produces illegal delays for Medicaid applicants
CT Mirror, 1/9/2012
Waiting list for public housing over 2,000 deep
Connecticut Post, 12/17/2011
Complaint Says City Schools Fail To Meet Special Education Needs
Hartford Courant, 11/10/2011
Pardons on the Rise in Connecticut
Public News Service, 11/3/2011
Fuel Banks in the Region Face a Tough Season Ahead
Litchfield County Times, 10/12/2011
White House Honors Four Legal Aid Attorneys as Champions of Change
Legal Services Corporation press release, 10/11/2011
New Britain Housing Court Will Remain Open
CT News Junkie, September 30, 2011
State Awards Health Care Contract To Nonprofit
CT News Junkie, September 29, 2011
More Lawyers Need To Step In To Aid The Poor
Hartford Courant, September 29, 2011
Audit: DSS gave benefits to dead people
CTMirror.com, September 29, 2011
Supreme Court Chief Justice Rogers Receives Award For Serving Families with Cognitive Limitations
State of Connecticut Judicial Branch, September 27, 2011
Comcast offers low-cost Internet access for low-income families
Malloy plan would end heat aid to gas and electric utility customers
CTMirror.com, September 14, 2011
Old Rowe To New Rowe: Move Happens Quick
New Haven Independent, September 8, 2011
Noncitizens Struggle After Losing Health Benefits
Hartford Courant, September 1, 2011
State: Hartford Schools Did Not Provide Required Services For Those With Learning Disabilities
Hartford Courant, August 26, 2011
Addressing the Justice Gap
New York Times, August 23, 2011
Derby Must Pay $750,000 In Housing Discrimination Lawsuit
Valley Independent Sentinel, August 2, 2011
Derby must pay $750G in special needs housing suit
New Haven Register, July 30, 2011
New Haven man faces prison time on strangulation charge
New Haven Register, July 29, 2011
Malloy Replaces Controversial Family Magistrate Oliveira
Hartford Courant, July 10, 2011
Vacuum Salespeople Lawsuit: This Job Sucks
New Haven Independent, June 22, 2011
In-Home Sellers Charge Kirby with Deception
The Day, June 21, 2011
Even After Mortgage Modification, Shoddy Bank Practices Hurt Homeowners
ProPublica.com, June 2, 2011
Education vs. Incarceration: The Real Cost of Failing Our Kids
Premieres on CPTV, May 3rd at 9:00 p.m.
Repeats May 17th at 11:00 p.m. and May 22nd at 10:00 a.m.
Champion of Children Award Winners Announced for New Haven and Hartford
Conntact.com, April 1, 2011
Connecticut Will Carry On Through Federal Shutdown
Hartford Courant, April 6, 2011
Many Low-Wage Jobs Seen as Failing to Meet Basic Needs
New York Times, March 31, 2011
What can we learn if we assume Greiner and Pattanayak are right?
By: Steve Eppler-Epstein at Concurring Opinions, March 28, 2011
Pfizer to assist with 'pro bono' legal project
The Day, 2/27/2011
Legal "Angel" Rescues Trapped Wife
New Haven Independent, 2/25/2011
State Will Self-Insure to Save on Costs
Hartford Courant, 2/9/2011
Cut HMOs Out of HUSKY Health Care
Courant.com web version | Scanned print version
Hartford Courant, 02/06/2011
Letter to Ben Barnes, Secretary of OPM re: Additional Savings under Statewide PCCM through New 'Health Homes' Option
Bakery Owner Pleads Guilty
New Haven Independent, 1/27/2011
Virgin Mobile offers free cellphones to low-income state residents
Hartford Courant, 1/5/2011
Connecticut high court hears immigrant-benefits case
Middletown Press, December 1, 2010
There's Help Available to Avoid Foreclosure
Hartford Courant, November 14, 2010
This Vet Found Hope After All
New Haven Independent, November 11, 2010
Next Conn. governor's plans for DCF could differ
Connecticut Post, August 28, 2010
New website offers legal advice to the masses
Stamford Advocate and Connecticut Post, August 14, 2010
Rizzitelli's testimony continues in housing discrimination case
Valley Independent Sentinel, August 11, 2010
Rizzitelli takes the stand
Valley Independent Sentinel, August 1, 2010
New program keeping troubled youths out of judicial system
Connecticut Post, July 25, 2010
This job fair opened an extra door
New Haven Independent, July 23, 2010
Ex-offenders, homeless flock to New Haven Green for job fair
New Haven Register, July 23, 2010
Bill fixes glitch that hurt jobless who took temporary work
Hartford Courant, July 21, 2010
Foreclosures jump 61 percent in New London County for first half of year
The Day, July 16, 2010
Going it alone in Connecticut courts
Hartford Courant, July 11, 2010
State orders Courtland Gardens to remain open
Stamford Advocate, July 2, 2010
Courtland Gardens urged to stay open
Stamford Advocate, June 8, 2010
State Orders City To Overhaul, Move Transitional Learning Academy
Hartford Courant, June 2, 2010
The Next Wave: Some experts now anticipate a second wave of foreclosures in Connecticut, especially if the job market continues to languish
Connecticut Magazine, June 2010
Complications of Culture
Hartford Courant, May 26, 2010
Law students and professors examine human rights in Nicaragua
LAA's Amy Eppler-Epstein, Jane Grossman and Sheila Hayre were presenters at the conference.
Quinnipiac University School of Law, May 25, 2010

Judicial Branch

SSA Offices

Research

Calculators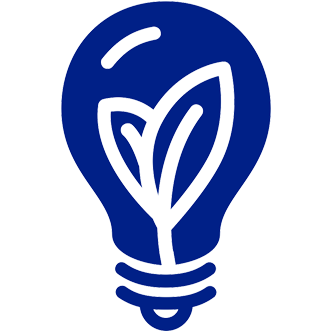 Resources